We are a father-daughter owned business committed to providing you with efficiency in your meal prep, flexible catering, and a meal the whole family will love.
Whether a wedding, backyard BBQ, or you don't feel like cooking, our timeless recipes that have been passed down for generations guarantee that every bite will bring you home!"
Heather Couch, the daughter owner, is a full-time school counselor at Blanchester Middle School, baker, and dog mom.
Rick Couch, the father owner, founded Couch Family BBQ in 2018 out of Findlay Kitchen. He's in the funeral trade service, was a masonry, and is a husband, father, and foodie.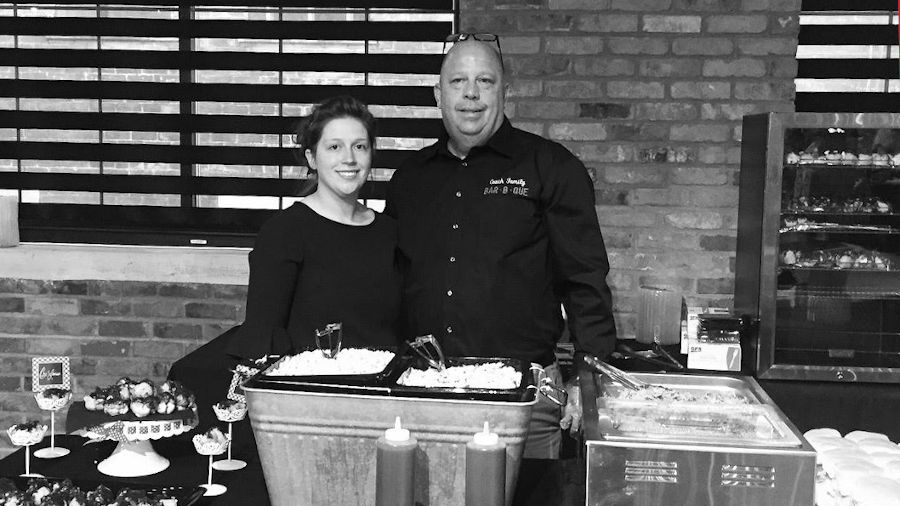 My great-grandma, Mimi, was of Irish descent with an ancestry we can't trace. She raised ten children and took pride in building a home. My grandma still lives in the house she grew up in and cherishes the memories made there.
There's not a memory I don't have of Mimi cooking. I remember her sitting me on her lap, before I could reach the table, to knead dough.
She is the one who instilled the love of cooking in my dad. They would wait until everyone went to bed and can vegetables, finding solace in the one time of the day that it was quiet.
Opportunity
We feel there is an opportunity in the world that is full of cookie-cutter franchise restaurants that lacks a unique family-owned, homemade recipes that Couch Family Fixins can offer.
Mission
Our mission is to provide the Greater Cincinnati area with a family-style food business and traditional, home-cooked flavors.